Explore the capabilities of ArcGIS
2D and 3D visualisation
Create rich interactive data visualisations with ArcGIS APIs and SDKs in 2D or 3D.
Rich labels and pop-ups
Data-driven styling
GPU accelerated rendering
2D and 3D capabilities in the same API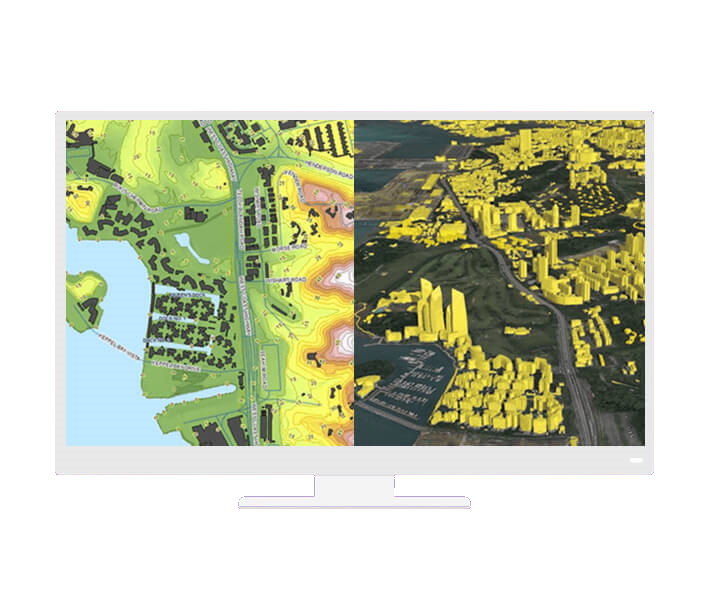 Ready to use maps and data
Access a collection of global geographic information from Esri, its partners and open data providers, including maps, apps and data layers.
Wide variety of vector and raster basemaps
Additional OpenStreetMap based vector basemaps
Comprehensive and authoritative geospatial content
Open data from a variety of organisation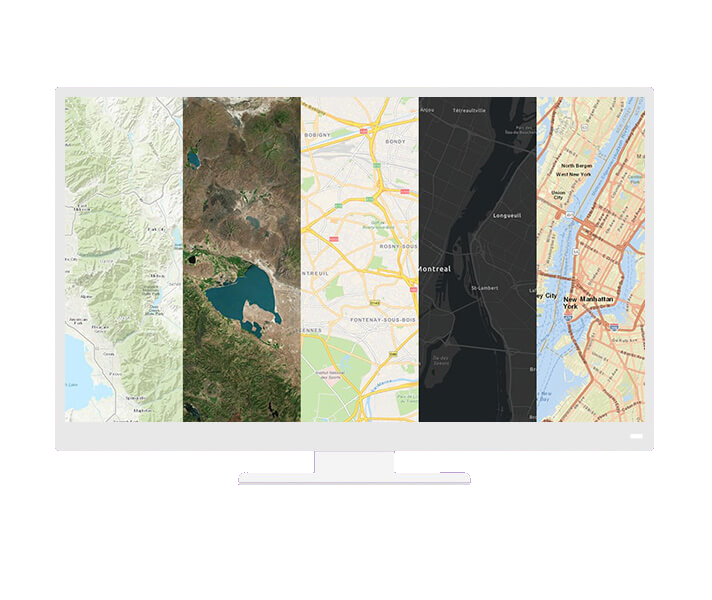 Search and geocode
Convert your addresses and place names into coordinates and put them in a map.
Autocomplete search
Batch geocoding
Local languages and address formats
Search and geocode up to 1,000,000 locations for free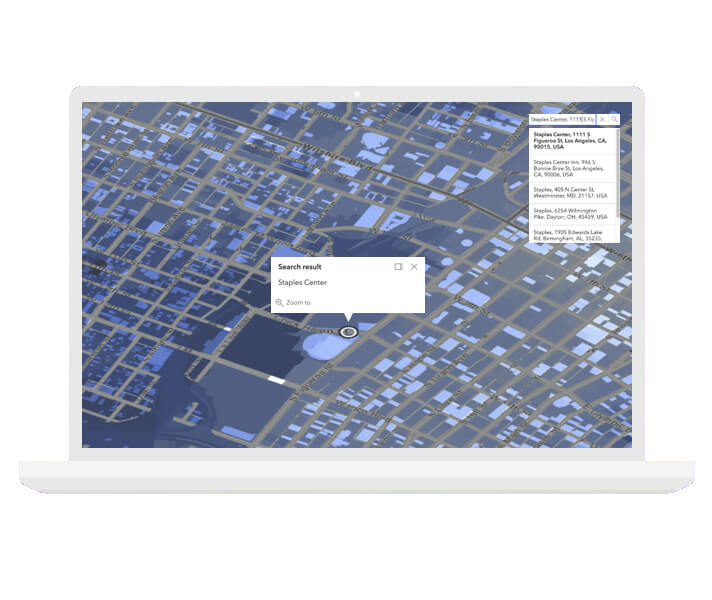 Directions and routing
Optimise routes and generate turn-by-turn directions, react to real-time traffic conditions, route multiple vehicles to multiple destinations and much more.
Display and use traffic data
Modify routes with restrictions and barriers
Localised directions
Route multiple vehicles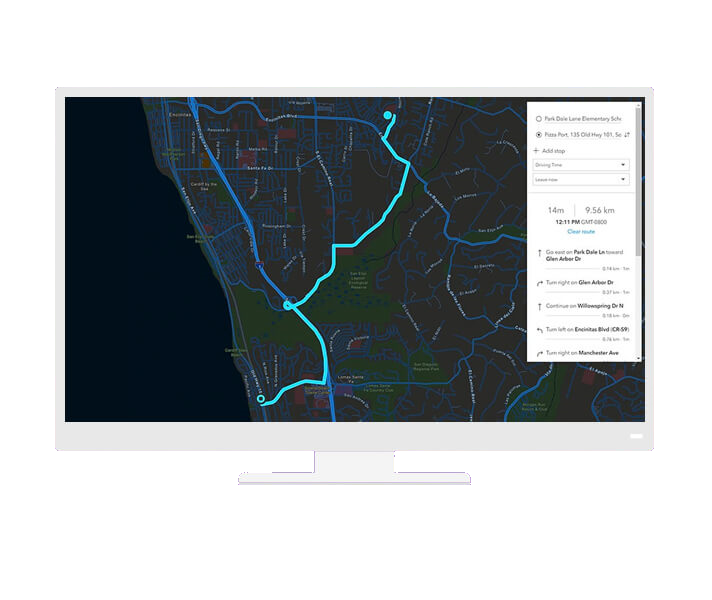 Demographics data
Get facts about the people, places and businesses in a specific area or within a certain distance or drive time from a location.
Industry leading authoritative content
Enrich your data with demographics
Query thousands of variables
Generate PDF reports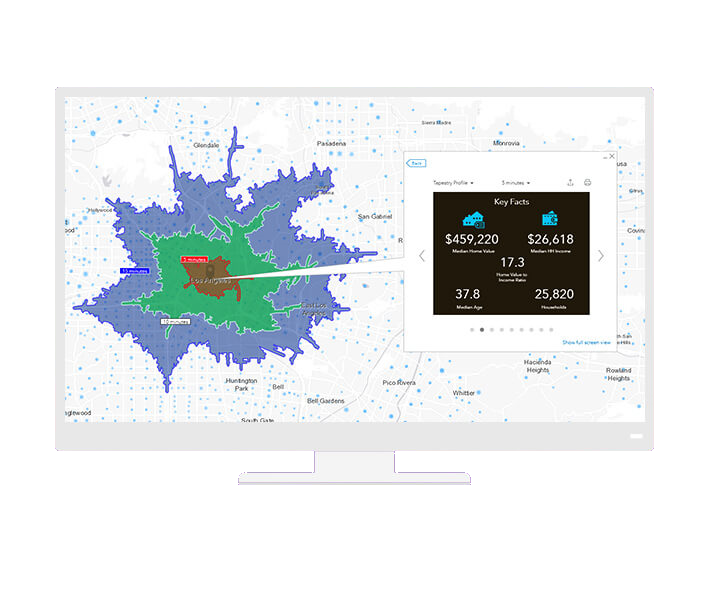 Spatial analysis
Gain insight into your data by understanding spatial relationships and patterns using the ArcGIS Spatial Analysis service.
Powerful analytics engines
Identify patterns in your data
Determine the best location
Easily user results in your apps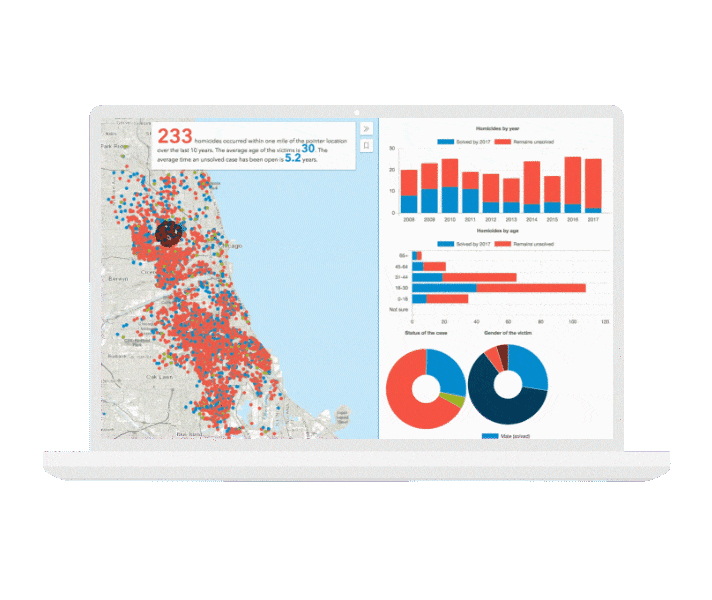 Hosted data
Store your data securely in the cloud or behind your firewall. Manage, query and edit data with ArcGIS tools and your own applications.
Import and create new datasets
Perform spatial queries
Manage data privacy and security
Add data to maps
Edit and update data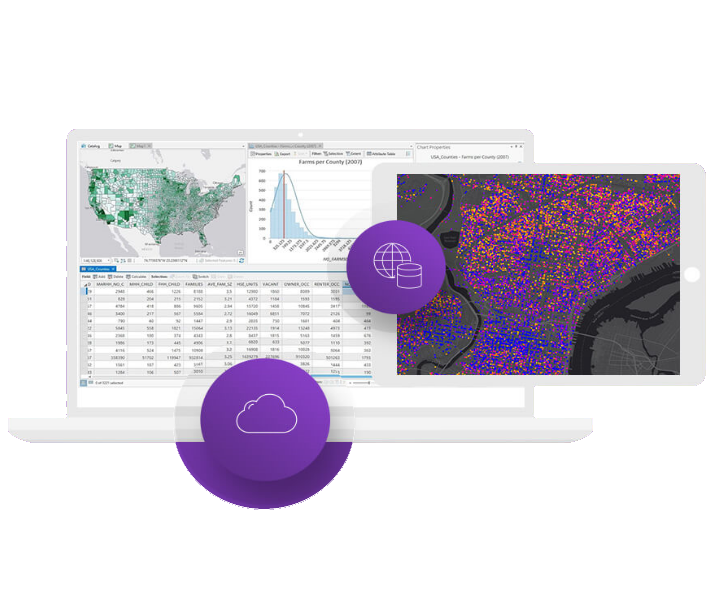 Offline workflows
View maps, search locations or addresses, find routes between two or more locations or edit your data without a network connection.
Display maps
Edit and sync data
Search and geocode
Get routes and directions
Perform analysis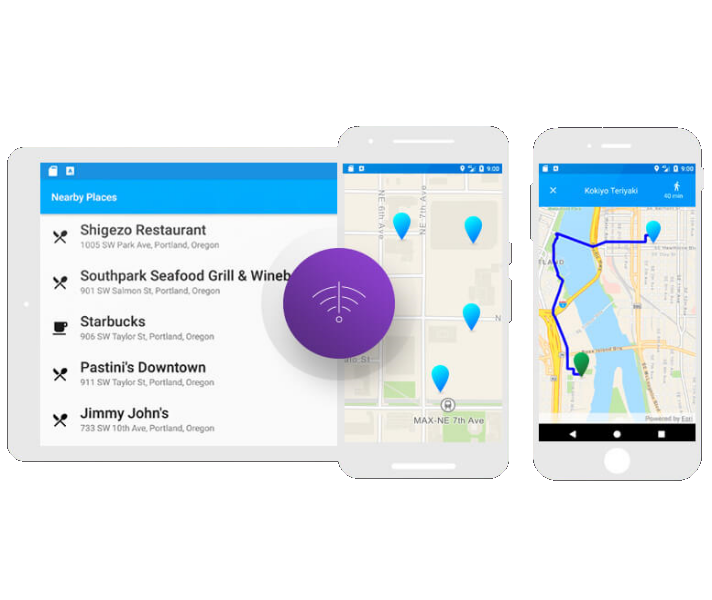 Learn how to build apps in minutes