3 MIN READ
Two Bangladeshi innovators are making waves overseas after winning the prestigious Geographic Information System (GIS) Impact Awards organised by geospatial solutions leader Esri South Asia.
The GIS Impact Awards recognises professionals for their innovative use of geospatial technology to meet development goals and outcomes.
The winners, Mr Md. Azizul Alam and Mr Sunbeam Rahman, have bested other project nominations landing them a coveted spot to speak at two of the biggest geospatial conferences in the region - the Esri Singapore User Conferences and Esri Malaysia respectively. 
Furthermore, they are also expected to receive resources and training to further refine their geospatial skill sets and help them become more globally competitive professionals.
Mr Md. Azizul Alam, who spoke at the Esri Singapore User Conference, shared how using GIS technology has helped in reaching out to unbanked communities in the rural areas of Bangladesh, which roughly makes up to 70% of the total population.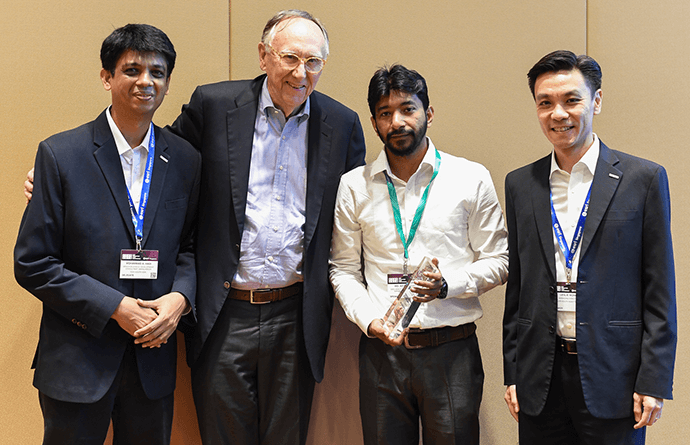 Representative of bKash
Mr Alam, who is also the Deputy General Manager and Head of Geo Analytics at bKash, said that the company remains committed in its goal to reach the unbanked sector in Bangladesh.
"The potential of using GIS technology in the financial sector is only limited by our imagination. By leveraging this technology, we are taking smarter steps towards financial inclusion in the country," Mr Alam said.
Meanwhile Mr Sunbeam Rahman, who spoke at the recent Esri Malaysia User Conference held at the Kuala Lumpur Convention Centre, shared his winning project which involved the use of GIS technology to identify disease and pest vulnerabilities in community farm lands through a smartphone.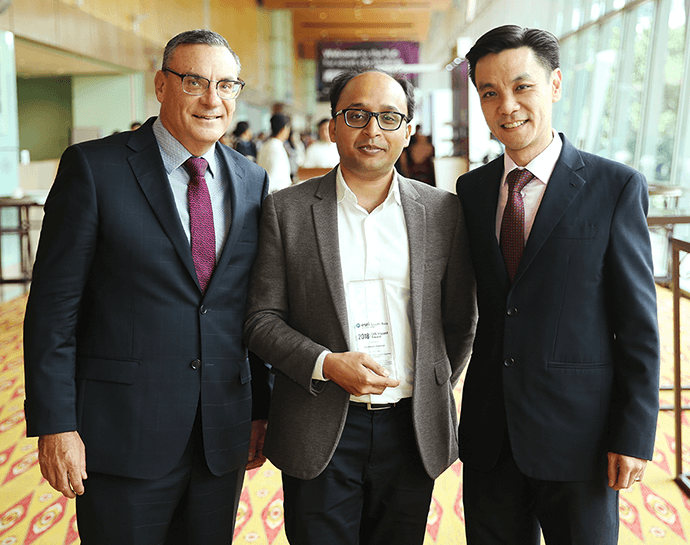 Representative of Advance Chemical Industries Limited
"Local farmers often face difficulties with pest infestation that often destroy their crops and in turn affect their livelihood on which so many of their families depend on," Mr Rahman said.
"By leveraging the growing smartphone penetration and using GIS technology, we are able to empower our farmers to make well-informed decisions. The technology gives them the capability to monitor the health of their crops and also protect them by analysing and predicting any threats before they can occur."
"For an information-poor country like Bangladesh, an initiative like this is a big step towards better governance and precision agriculture and I am very proud to have showcased this project at the Esri Malaysia User Conference," he said.
According to Mr Leslie Wong, Managing Director of Esri South Asia, Mr Alam and Mr Sunbeam have both tested the bounds of what geospatial technology can do to impact their community and customers.
"Their use of Esri technology and geospatial practices has also enabled them to solve some very pressing and real problems, for which there are easy solutions," Mr Wong said.
"Bangladesh has a talent pool of resourceful, creative and dedicated professionals who have done very innovative projects with positive impact in their respective communities, in fact the submissions that we've received for the GIS Impact Award is a testament to that."
"We are running the second year of the GIS Impact Awards programme again in 2019 and we look forward to meeting more passionate innovators and giving them the platform to share the great work they have done for their communities."