2 MIN READ
PETRONAS and E-Idaman were awarded the prestigious GeoInnovation Award today at a high-level senior leader gathering at Sofitel KL Damansara.
The award, conferred only to select organisations every year, recognises organisations for their forward-thinking approach in addressing real-world challenges in industries and communities.
PETRONAS was recognised for its GIS application (PiriGISTM) as a visualisation tool for Pipeline Asset Management while E-Idaman Sdn Bhd (EISB) was lauded for the implementation of an E-Bin Form and E-Cage Maintenance system aimed at helping the company cut costs while also protecting the environment.
"Our winners and their award-winning projects are proof that geospatial is becoming a way of life," said Esri Malaysia CEO CS Tan during the award ceremony.
"The use of geospatial technology has enabled these organisations to See What Others Can't and solve problems in smarter and innovative ways," he said.
EISB – co-owned by MTD Group and Cenviro Sdn Bhd – was established in 2004 to undertake the waste management business in Perak, Penang, Kedah, and Perlis. The implementation of the E-Bin Form directly results in the use of less paper, which saves the environment whilst also reducing the loss of hardcopy data. The launch of the E-Cage Maintenance system identifies the number of 3R (reduce, reuse and recycle) wire-mesh cages for management, and determines their conditions for maintenance cost decisions – amongst other functions.
"Through the use of geospatial technology, EISB has seen a marked improvement in time management, better cost saving and lesser human error in its operations," said Mr Tan.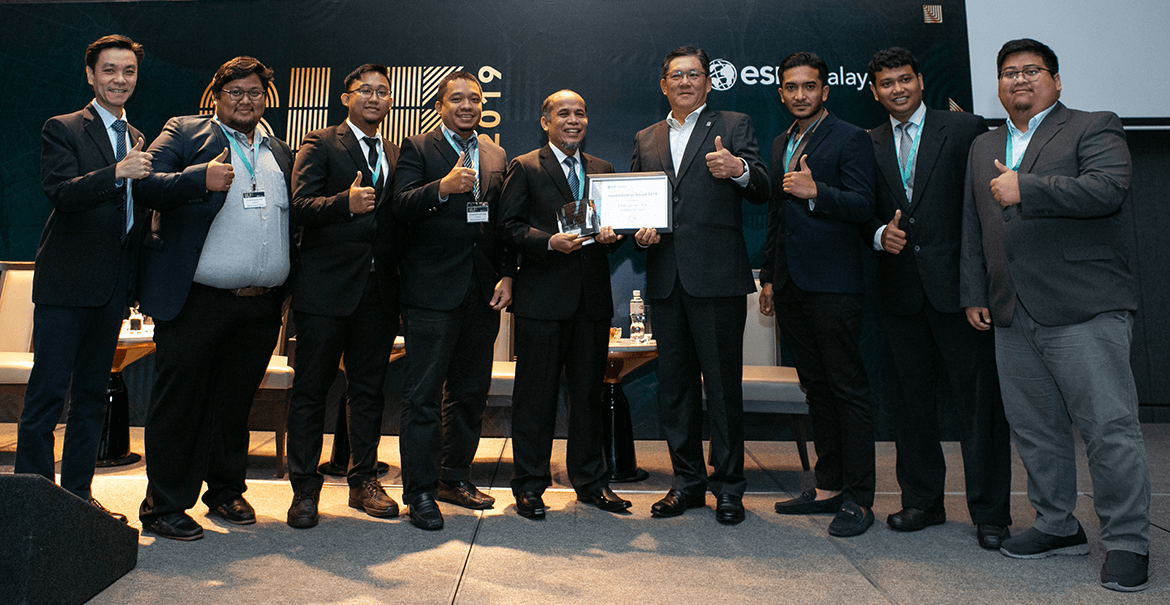 Meanwhile, PETRONAS has been a long-time user of geospatial technology in its operations. Its award-winning GIS application (PiriGISTM) is a visualisation tool for Pipeline Asset Management in terms of integration of high resolution imagery & video, live operational data from SCADA, and monitoring of geo-hazard threats which provides decision-makers with greater awareness of every part of their business chain, especially for engineering, operations, and maintenance.
"Using geospatial technology has helped PETRONAS achieve more seamless workflows, a significant boost in productivity, greater collaboration, and faster decision-making. Their forward-thinking approach in digital transformation sets a standard in the industry and a benchmark for others to follow."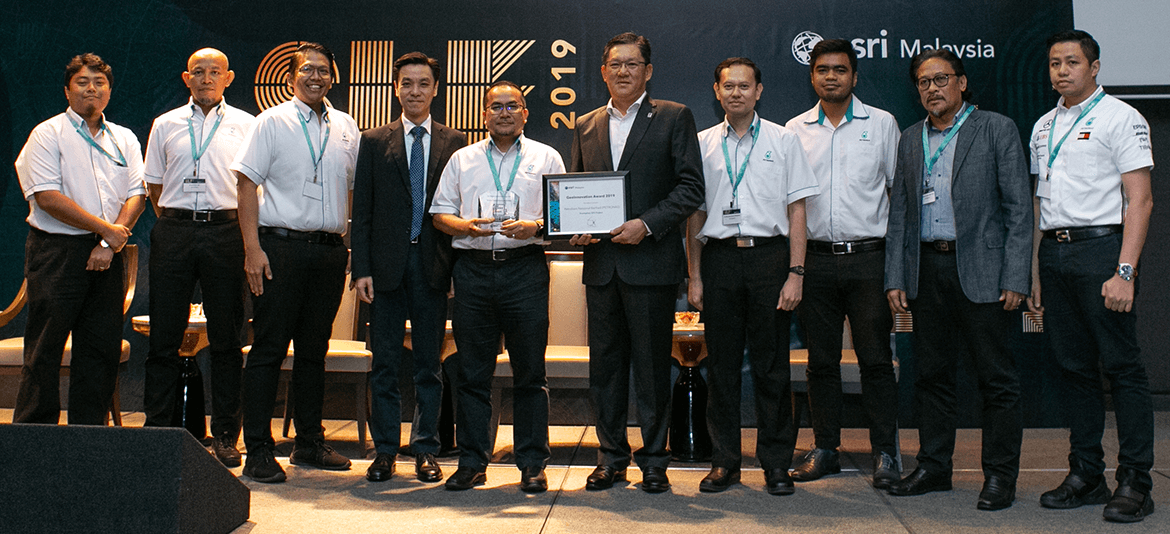 "On behalf of the wider Esri community around the world, we would like to congratulate PETRONAS and E-Idaman for their successful achievements. We are honoured to have been part of their inspiring journey and we are excited to see how they will continue to harness geospatial technology to address real-world challenges in their organisations," added Mr Tan.